Stan Van Gundy, praised as one of the best basketball minds in the world. The short, stern, funny, and wise Stan Van Gundy has a lot on his plate with this year's Detroit Pistons, quite frankly the Pistons stink. So what is next? Nobody seems to want to come watch this basketball team despite it moving downtown into a palace (no pun intended) of a new arena. The biggest issue with the 2017-18 Pistons is an extreme lack of identity. It is very hard to buy into a team with over-paid "stars" and mediocre young talent. There is no plan for the future, the Pistons are simply treading water by finishing anywhere from 8th to 13th in an laughable Eastern Conference.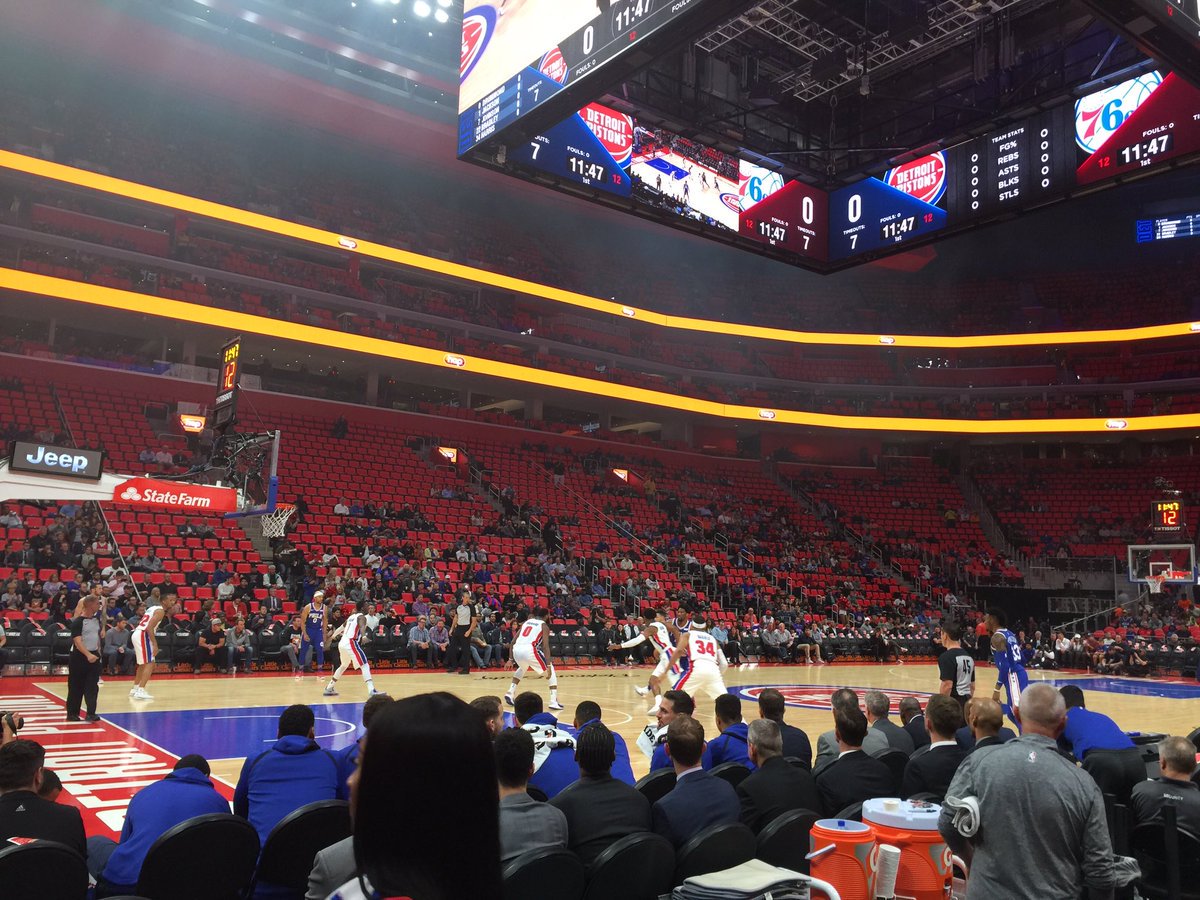 So the question can be asked again... what is next? Blow. It. Up. No average fan wants to hear these words, but those are the fans that still think there is promise in this lazy team and those who think Andre Drummond is a good player. Acquiring Avery Bradley and drafting Luke Kennard made the 2017 off-season seem like a moderately-successful one but at this point that does not matter. The Pistons have no cap space to work with because someone thought it was a good idea to pay Drummond 27 million a year until 2020.
So with that in mind, here is my tentative plan for the Detroit Pistons. There is no market for Andre Drummond, zero, so you will have to keep him until 2020 and let him walk, but there are trade chips on this team that can get some positive return. Avery Bradley is a hard nose defender, a modest scorer, and a great team guy who happens to be in his last year of a contract. That is a player every team, super team or not, could use at the trade deadline.
Next, Tobias Harris is set to make 16 million this year and 14 next, meaning if the Pistons eat some salary, they can move him to a team looking for a wing scorer with an extra year of club control. I see no market for a player like Reggie Jackson considering what he makes as well, so players like himself and Drummond will have to hang around and mentor the young players during their tenure in Detroit (great).
The Pistons are not going anywhere right now, the best option is to dump the contracts, dump the veterans and get young. It will be a dreadful four or five years but at least at that rate there will be a plan. The Cleveland Browns and Philadelphia 76ers are and were terrible teams for years but there was a plan that fans could rally around. If the Pistons do this right, they will have lots of draft picks for years to come, setting themselves up for life in the Eastern Conference without Lebron. For now, cheers to empty stadiums and ugly losses, fasten your seat belts Mo-Town, this could get ugly... (oh ya and we are still paying Josh Smith 5 million dollars through 2019-20.)