The modern day NBA sees one conference dominate the other year in year out and as the 2017-18 season gets underway, the west continues it's league wide reign. With many of the top players and team calling the Western Conference home, any trip out west usually becomes a nightmare rather quick. The Detroit Pistons are one Tuesday night win away from a perfect 3-0 road trip, knocking off both LA clubs and taking out the defending champion Warriors as well. A promising stretch from a rather inconsistent Pistons team may shine some light on the positives of Motor City hoops as we step into the second month of the season.
Saturday's 95-87 win over the Clippers saw a balanced attack from the Pistons, as five players were in double digits, most notably Langston Galloway with 13 off the bench. If the Pistons are to do anything special this season, the production off the bench will have to be adequate. Young players like Luke Kennard and Henry Ellenson will need to provide length considering the players they will most likely be replacing. The start to Andre Drummond's 6th NBA season has been much the same as the previous five. The rebounding numbers are off the charts but the scoring is low and the lack of stamina and free throw efficiency is a major issue.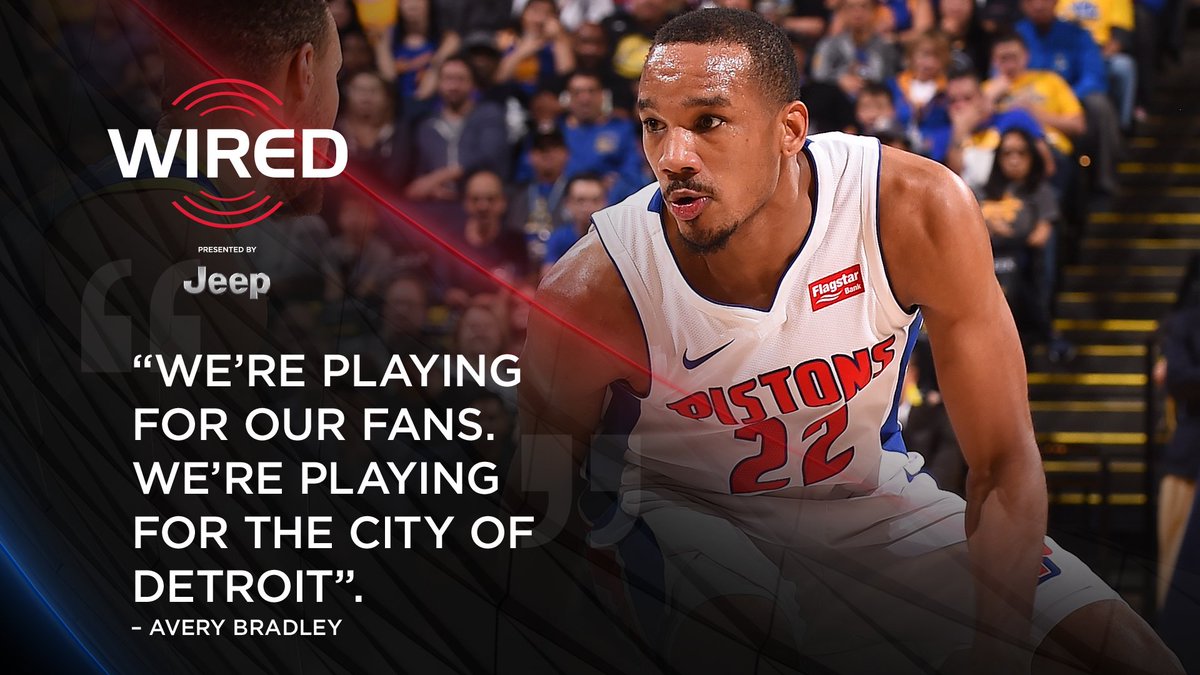 Detroit basketball was born and raised on an identity of toughness, grit, and hustle. These were the qualities that result in banners hanging atop Little Caesars Arena, yet the past decade of basketball in Michigan's largest city has been tainted by dull teams with no identity or zest. This year's Pistons are 5-2 thanks to tough defence and hard nose basketball. With a weak Eastern Conference, the Pistons have an opportunity to make a run and potentially win back the fan base that was passionate for them in the early stages of this century.
The biggest variable hanging over the Pistons head's is the future. It is no secret that the NBA is dominated by stars, many of which do not wear Pistons blue and white. Going forward, the Pistons will have to decide how they want to go about their business, but these decisions need to come sooner rather than later.
The Pistons face the young Lakers Tuesday night before returning home to start a short home stand Friday night.